As we know greatly that Social media engagement is the measurement of comments, likes, and shares. Primarily you want to rack up your followers, but ultimately, the greatest measure of social media success is an engaged audience, not just a big one. As a business, it's quality, not just quantity that you should be specifically looking for.
Why engagement is so crucial in Social Media?
It is seen more of a kind that Social media engagement just the accumulation of followers across social platforms. Businesses that strongly focus on building their social media engagement can wholly benefit from better marketing reach and ROI, and a greater brand awareness that makes it simpler to attract new customers.
How do Social media engagements exactly work?
The simplest definition of social media engagement is some form of interaction between the customer and the brand, which takes place within social media networks. It primarily means you find your brand's passionate enthusiasts and ask them to place a #hashtag related to your brand within their online posts.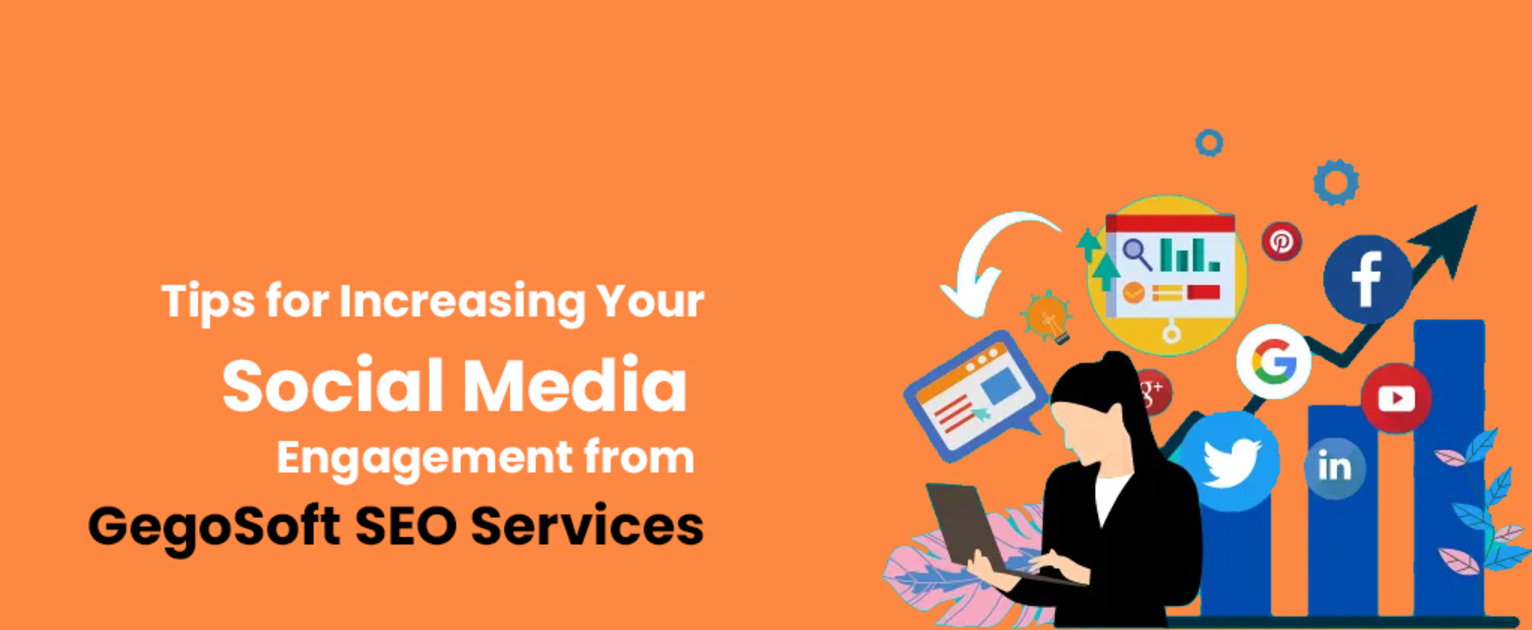 Post Content worth Engaging & Compelling
If people like to increase social media engagement, they need to create content that people can engage with. They could be a poll on Twitter, a video people can relate to, a graphic that makes people laugh, or a product photo that encourages someone to tag their friends. Select to post content that will receive a positive reaction from people. Does your post about something inspiring, funny, or relatable? Select content that'll drive absolute emotional response from people.
Respond to All Comments
In order to increase social media engagement, you must be social too. When customers send you a message or leave a comment on a post, they're offering you an opportunity to talk to them. If they leave a message, you should be responding to each customer. You must illustrate appreciation for positive messages and actually suggest a resolution for negative ones.
Actively Encourage Readers to Comment, Like, and Share
When you develop a post always add a call to action at the end of it. You can ask people to like, comment, and share with their friends. Moreover people are more likely to share a post if you ask them to.
Run Contests and Giveaways
The simplest way you can increase social media engagement is to run contests and giveaways. You can ask users to take certain actions such as visiting a landing page on your website that you can retarget. Primarily you'll need to offer a prize to a winner but the prize can be expensed by your business.
Good to Use Images in Every Post
It is reported tweets that include images tend to gain 150 percent more retweets than tweets that don't include them. Moreover the images capture more attention when scrolling through newsfeeds than just plain text. More than those adding relevant images to your post will primarily help encourage more social media engagement.
Better to Get More Followers
We learnt that followers will surely help you increase social media engagement. Those with under 1000 followers will receive less engagement overall than brands with lakhs of thousands. Precisely the Social media engagement can be a numbers game. If you have a larger audience, you'll be more likely to have a higher level of engagement on your posts. You'll still need to guarantee that the quality of your social media posts is high. But it's a lot simpler to receive post engagement when you have a large audience.
You can ask a Question
Simple way to engage your fans is to ask a question while posting on social media. Asking a relevant but fun question is high way to get your customers to leave a comment on your post.
Post Multiple Times Daily
For increasing social media engagement, you'll need to post regularly on your pages. On average, 2-3 posts per platform per day will surely assist you to build an engaged audience. The users also want to post at the best times. On average, between 1-3pm is the best time to post on most popular social networks.
Share Content that's Relevant to Your Audience
Strongly focus on developing content for your customer who would enjoy. You need to experiment with different kinds of content to see which gets the most engagement. If you actually notice that videos perform well on your fan pages, then develop more video content.
Think of Using Emojis
Using emoticons can primarily increase social media engagement. Each emoticon can immensely increase engagement by a different amount. A smiley face can primarily boost interaction by 25% whereas a grimacing emoticon can generally increase engagement by 135%. It is studied that who use emoticons in their social media posts tend to see an increase in likes, comments, and shares.
Path of Success – GegoSoft SEO Services
It is certain that you will increase your sales through social media engagement. More being active on social media and responding to customer posts, customers will feel confident making a purchase through your store.
Social media engagement professionally assists you to strengthen your customer relationships. When customers engage with your posts or send you a message on social media you're perfectly offered with golden opportunity to get to know your customers and build a relationship with them. It also permits you to build customer loyalty.
GegoSoft SEO Services is the Best Digital Marketing Agency in Madurai. We Do Develop Web Site Designs, Application Development, Software Development, App Marketing, Press Release. 
Our Success Teams are happy to help you.
Then Go ahead Schedule your Meeting talk with our experts to consult more about Social Media Engagement