GegoSoft SEO Services has developed SEO Services Packages. Our SEO Services Packages are helping small business owners in Madurai to get success. The SEO Services delivered as Package is the most preferable choice for small business owners include Beauty Salon SPA, Dental Clinic, Doctors, Hospitals, Hotels, Restaurants, Coffee Shop, Marriage Halls, Event Management and Charities.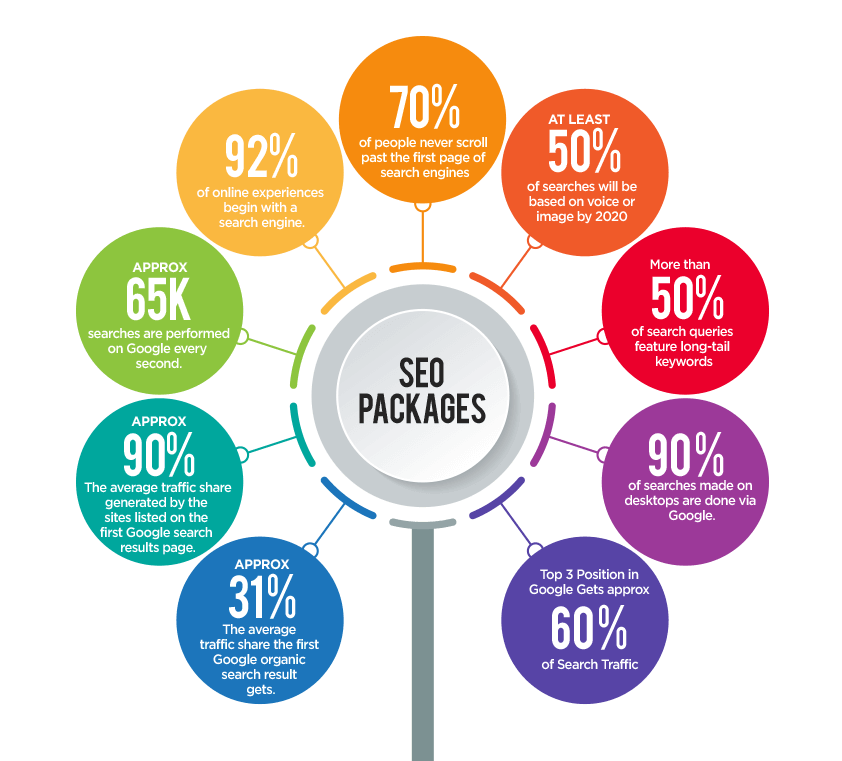 Select the tailor made SEO Services Package
Get the best of Digital Marketing…. Served as Package. Tailor made for small business & home office businesses in Madurai.
Feature / Item
Bronze
Silver
Gold
Cost
INR 7500 Per Month
INR 12500 Per Month
INR 20000 Per Month
Package Duration
Min 6 Months
Min 6 Months
Min 12 Months
Key phrases to be Optimization
5 Keyword
10 Keywords
25 Keywords
Key phrases to be Optimization
5 Pages
10 - 20 Pages
25 - 50 Pages
INITIAL REVIEW & ANALYSIS
In-depth Site Analysis
Yes
Yes
Yes
Content Duplication Check – Mirror Site
Yes
Yes
Yes
Initial Rank Report
Yes
Yes
Yes
Initial Backlinks Analysis
Yes
Yes
Yes
Keyword Research
Yes
Yes
Yes
Broken Link Check
Yes
Yes
Yes
Mobile Usability Issue Checking
No
Yes
Yes
Google Penalty Check
No
Yes
Yes
ON PAGE OPTIMIZATION
Canonicalization
Yes
Yes
Yes
Website Page Load Optimization (Dynamic)
Yes
Yes
Yes
Header Tags Optimization
No
Yes
Yes
HTML Code Cleanup & Optimization (Dynamic)
No
Yes
Yes
Internal link structuring & optimization
No
Yes
Yes
Pages Hx tags optimization
No
Yes
Yes
Image & Hyperlink Optimization
No
Yes
Yes
txt Creation/Analysis
Yes
Yes
Yes
HTML & XML Sitemaps
Yes
Yes
Yes
Google & Bing Webmaster Tools
Yes
Yes
Yes
Google Analytics
Yes
Yes
Yes
Address Tag Integration
Yes
Yes
Yes
Keyword Density Analysis & Content Optimization
Yes
Yes
Yes
External Links Optimization
Yes
Yes
Yes
Website SEO Content Recommendations
Yes
Yes
Yes
Link redirect audit
No
Yes
Yes
On-page crawl error correction
Yes
Yes
Yes
Proper URL structure analysis
No
Yes
Yes
WEB SEARCH OPTIMIZATION
Google Local Places Setup & Verification
Yes
Yes
Yes
Google Places – Photo/Multimedia additions
Yes
Yes
Yes
Classified Submissions
No
Yes
Yes
Customer Reviews/Ratings
No
Yes
Yes
Schema Implementation for Contact Address
Yes
Yes
Yes
Setting Geo Targeting in Google
Yes
Yes
Yes
Updating Pages & hcard Integration
Yes
Yes
Yes
Google+ Publisher Tag Integration
No
Yes
Yes
Directory Submissions
No
Yes
Yes
OFF PAGE + CONTENT MARKETING (Monthly)
Informational Article Writing
2
5
15
Informational Article Submission
10
50
150
Press Release Writing & Submission
No
1
5
Official Blog Setup ( WordPress )
No
Yes
Yes
Onsite Blog Post
No
Yes
Yes
Social Bookmarking (Website URLs)
Yes
Yes
Yes
Guest Blog Posting
5
10
15
Guest Blog Post Writing
5
10
15
Blog Commenting
20
40
80
Infographic Design & Submission
No
1
2
Web 2.0 Submission (Blog)
Yes
Yes
Yes
SOCIAL MEDIA OPTIMIZATION
Facebook & Twitter Account Setup (Once in 6 Months)
Yes
Yes
Yes
Business Page & Profile Creation (Once in 6 Months)
Yes
Yes
Yes
Google + Post Update
Yes
Yes
Yes
Facebook Wall Updates
Yes
Yes
Yes
Tweet posting
Yes
Yes
Yes
Video Creation
Yes
Yes
Yes
Video Submission
Yes
Yes
Yes
WEEKS AND MONTHLY REPORTING
Search Engine Rank Report
Yes
Yes
Yes
SEO Reports
Yes
Yes
Yes
Google Analytics Report
Yes
Yes
Yes
Activity Report
Yes
Yes
Yes
Monthly Action Plan
Yes
Yes
Yes
CUSTOMER SUPPORT
Email/Chat/Online/ Whatsapp
Yes
Yes
Yes
24/7 Live Project Support / Call Support
Yes
Yes
Yes
Skype Meeting / Review Meeting on Call (Monthly)
Yes
Yes
Yes