We probably know about penalties in professional Football sports. If a player does something that violates the rules of the game, they are often penalized for their actions. Even Google penalty is just similar to sports penalties.
Google designs are executing to punish websites that have done something wrong. These penalties aren't always handed out manually, and they might impact websites built by those who had no idea what they did wrong, but they can still highly impact a site's performance in search results and beyond. One must also learn useful tips from experts to avoid Google penalty in SEO.
Does Google Penalty lead to trouble?
It is reported that Google penalty means your site is either no longer listed on search results, or that ranking for your targeted keywords has dropped dramatically. When your site gets a Google penalty, your target audience can't find you. In case if you are invisible to your target audience, your traffic, and eventually revenue, drops.
It could happen to any website. A Google penalty can be the result of well-intended and sincere efforts to improve your site's ranking. Once you receive a Google penalty, it isn't simple getting your good ranking back and getting back into Google's good graces.
Why do sites always get a Google Penalty in SEO?
We understand that Google's job is to offer the most relevant search results. From Google's perspective point of view, any website that tries to manipulate the search results is generally harming the Google product. Google wouldn't be Google if it actually returned unwanted results, or offer its users a negative experience, would it?
Thereby a Google penalty is the result of a highly evolved, constantly changing algorithm that Google primarily uses to crawl and inspect websites. While there are some particular actions that can result in immediate penalties handed down by a Google employee, there are others not publicly advertised, or some that could result in a reduction in rankings that happens over time. It is to protect mainly Google from websites trying to outsmart it, or further manipulate its results.
Look out for Google penalty triggers
To guarantee your site doesn't receive a Google penalty, make sure your site does not have:
Check Spyware, adware, or viruses
Look for Hidden links or text
Cloaking displaying a different version of a webpage to the search engine robots
Check Deceptive redirects (when a visitor is automatically taken to another page without clicking anything)
Pages loaded with irrelevant keywords
Check Keyword stuffing
Look for substantial amount of duplicate content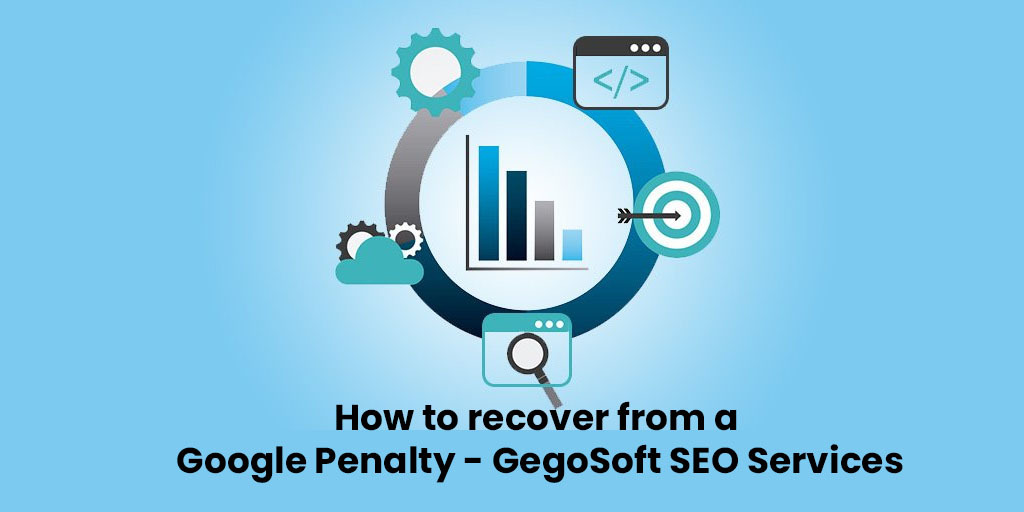 Google penalty in SEO removal isn't always simple and it's crucial to know that there are two kinds of penalties: manual and algorithmic. It is reported that manual penalties are handed down by a Google employee. They're most often given when your website is found to be doing something against Google's Terms of Service. This might include a virus infection, cloaking, redirects, or buying links. When you receive a manual penalty, you would require making an appeal to Google to re-index your website that is, put it back into the search engine results before anyone will be able to find you again.
Similarly on the other aspect, an algorithmic penalty happens automatically, without manual intervention from Google. It is often the result of an algorithm change designed to rank websites of value higher than those with weaker content or relevance. Moreover the algorithmic penalties, like Panda, Penguin, and Hummingbird, might impact websites that have thin or duplicate content, keyword-stuffed copy, slow loading times, or a lack of incoming links. So with this kind of penalty, you will still be ranking in search, but probably much lower.
Not always a Penalty
Sine your site loses ranking in search engine results does not automatically mean you've received a Google penalty. May be your competition is growing each day, and the way Google ranks websites is regularly changing. When you think you might have a Google penalty, in real means, you might need improved search engine optimization methods.
What are cloaking and/or Sneaky Redirects?
Cloaking is the main act of showing different pages to users than are shown to Google. In addition sneaky redirects send users to a different page than what is shown to Google.
There are another penalty that comes in two forms namely with Partial matches affecting portions of your site and Site-wide matches affecting your whole website.
How to Fix This Problem
Good to Navigate to Google Search Console > Crawl > Fetch as Google, and then fetch pages from the affected portions of your website.
You can compare the content on your web page to the content fetched by Google.
Best to resolve any variations between the two so they end up being the same.
You must Check all redirects; remove redirects that: Send users to an unexpected destination, conditionally redirect ex: only redirecting users coming from a certain source and are otherwise "sneaky."
Finally submit a reconsideration request after fixing these issues.
Need help?
If you're not sure what you're doing or where to start, GegoSoft SEO Services Google penalty recovery services may be the best choice for you. Our professional team can identify and reverse your penalty, allowing you to focus on running your business not inspecting links or rewriting copy.
GegoSoft SEO Services is a Digital Marketing Services in Madurai. We Do Develop Web Site Designs, Application Development, Software Development, App Marketing, Press Release.
Our Success Teams are happy to help you.
We hope this blog gives clarity about Google Penalty . Till you have any queries call our expert teams. Go ahead Schedule your Meeting talk with our experts to consult more.